Regular price
Sale price
$29.97
Unit price
per
Sale
Sold out
Mentally Stimulates and fights boredom

Keeps dog's busy when you can't

Calms and reduces anxiety
Satisfaction Gauranteed

30 Day Money Back Guarantee

Free Shipping On Orders Over $40
About the Lively Mat

The Lively Mat features five different texture zones that will keep your furry friend entertained and mentally sharp. It's the perfect solution to prevent destructive behavior and promote healthy habits. Plus, it's easy to clean and eco-friendly. 


Durable safe material
60 individual suction cups
5 different texture zones
Mess free clean up
View full details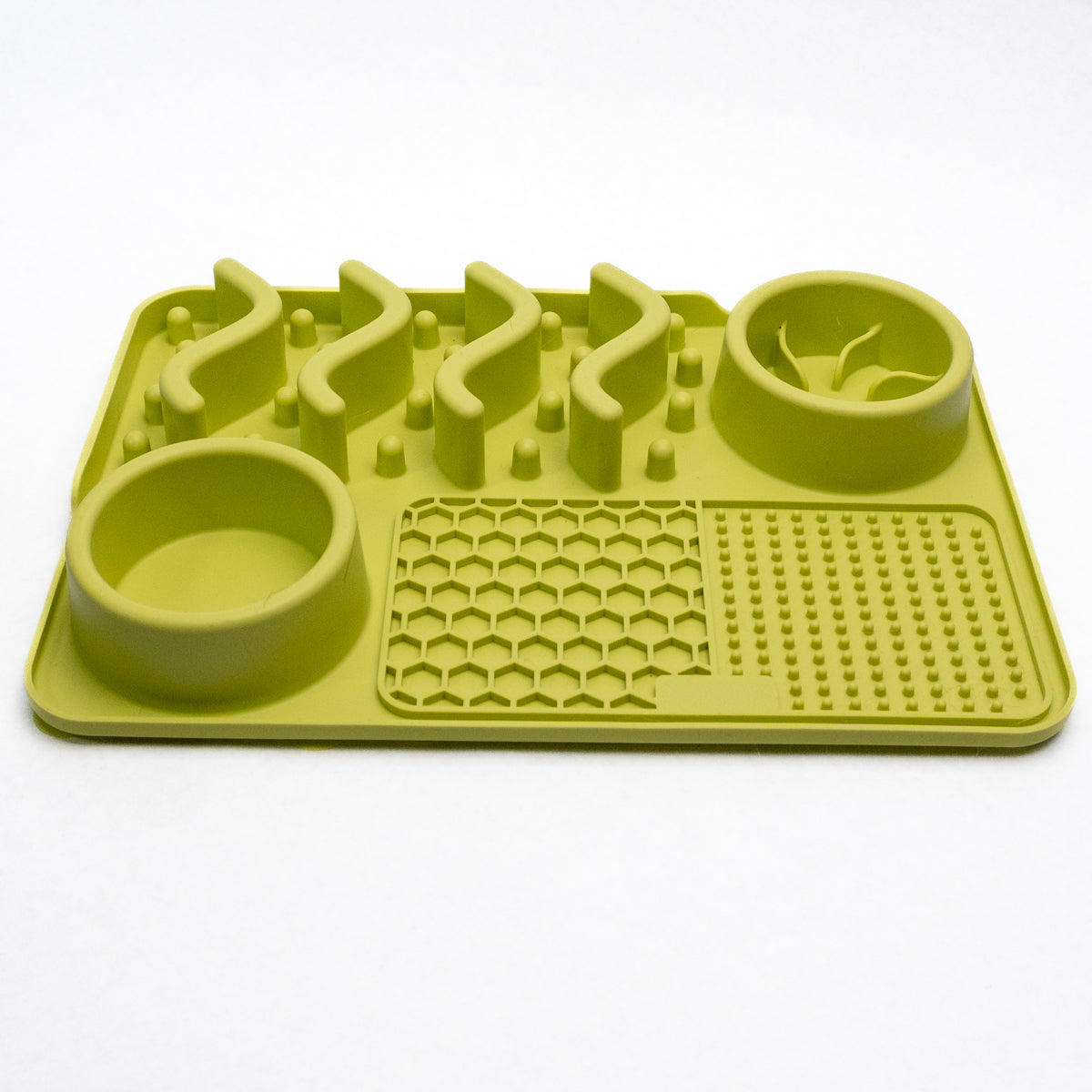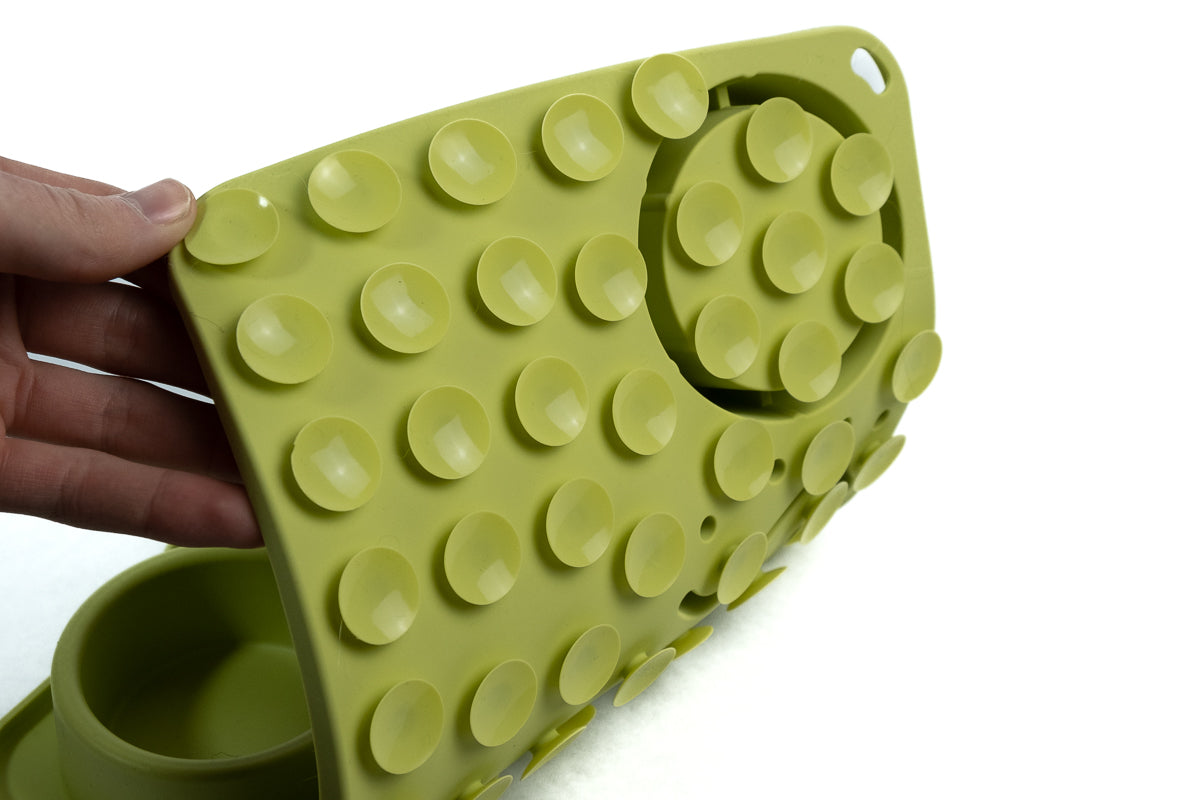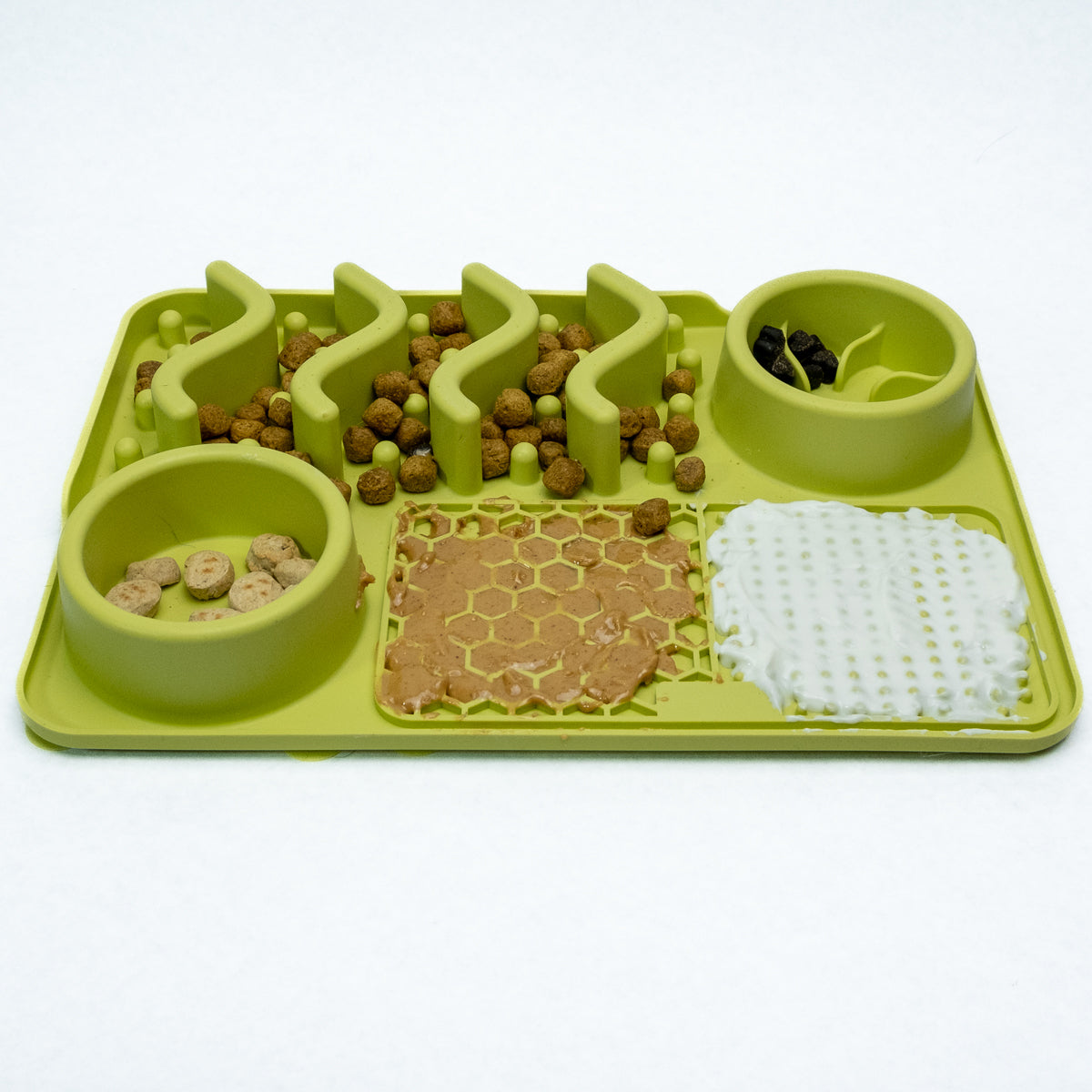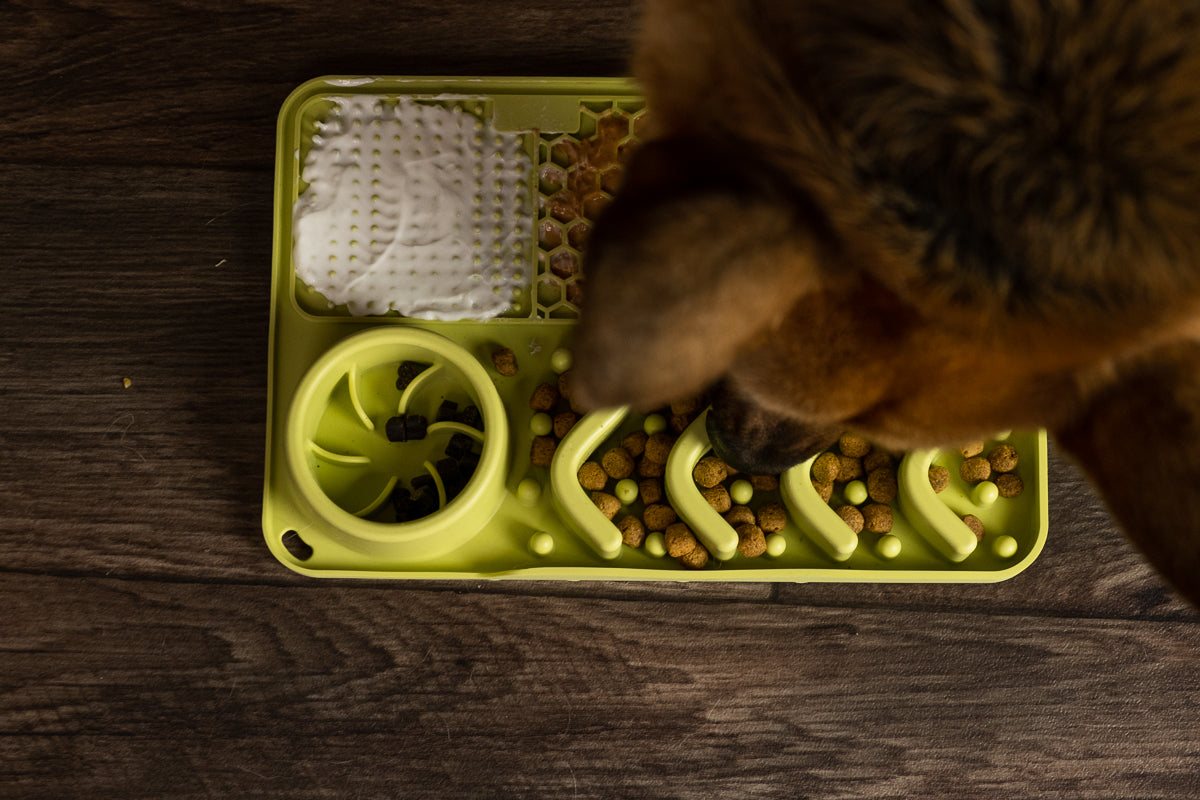 Easy To Clean

Simply put the Lively Mat in the dishwasher for a fast and easy clean.

Made For All Dogs

Suitable for dogs of all ages and sizes.

Long Lasting

Keeps your pup busy when you can't.

Safer Than Bones

Bones can splinter and break causing injury to your dog.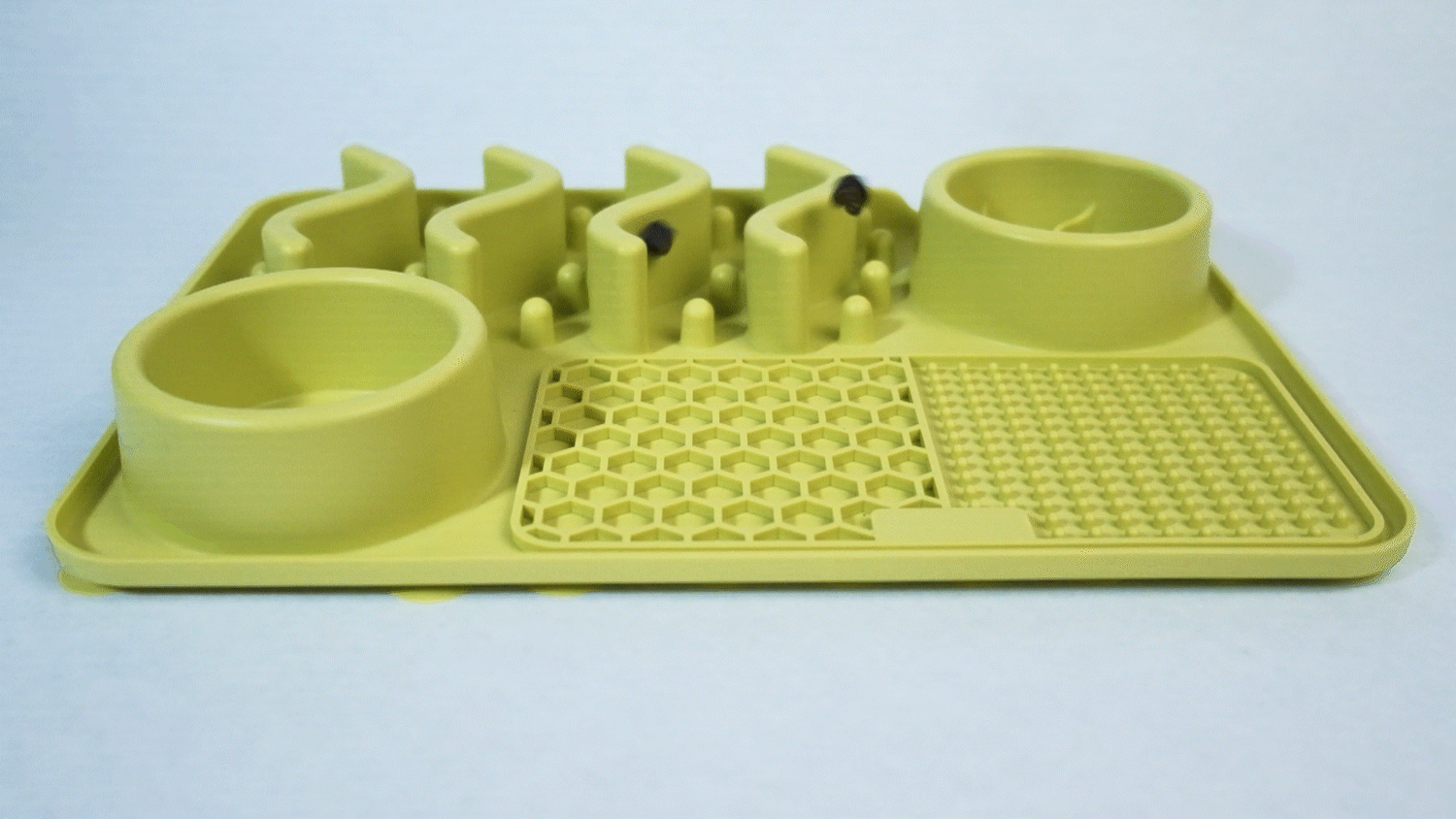 Combat Boredom, One Lick at a Time
The lick mat triggers the release of endorphins in dogs through pleasurable licking, promoting relaxation and reducing stress.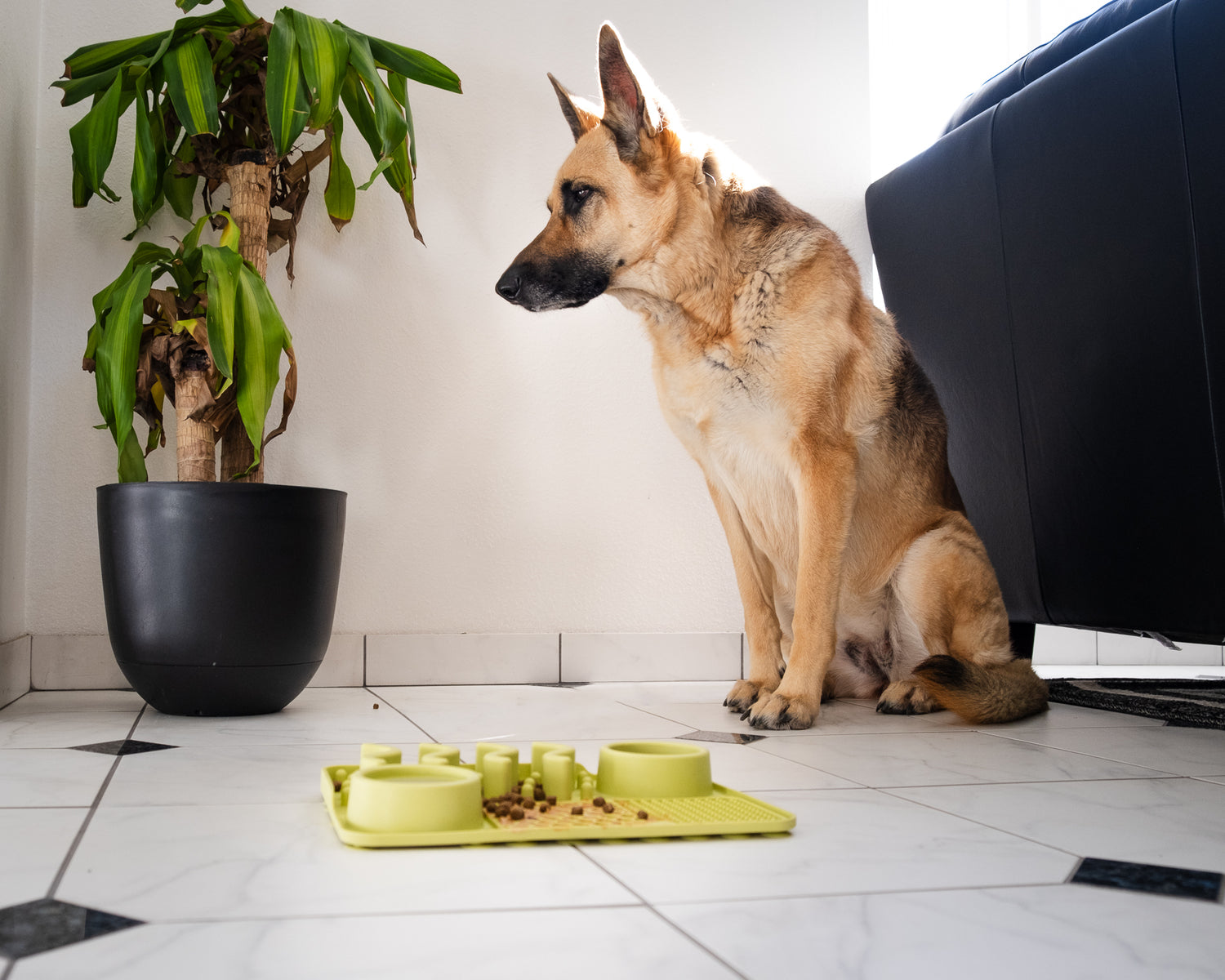 Turn Their Wait into Play
The unique ridges and grooves provide the perfect challenge to keep your pet engaged while also promoting good behavior. Plus, the act of licking helps to release calming endorphins, making it a great stress reliever.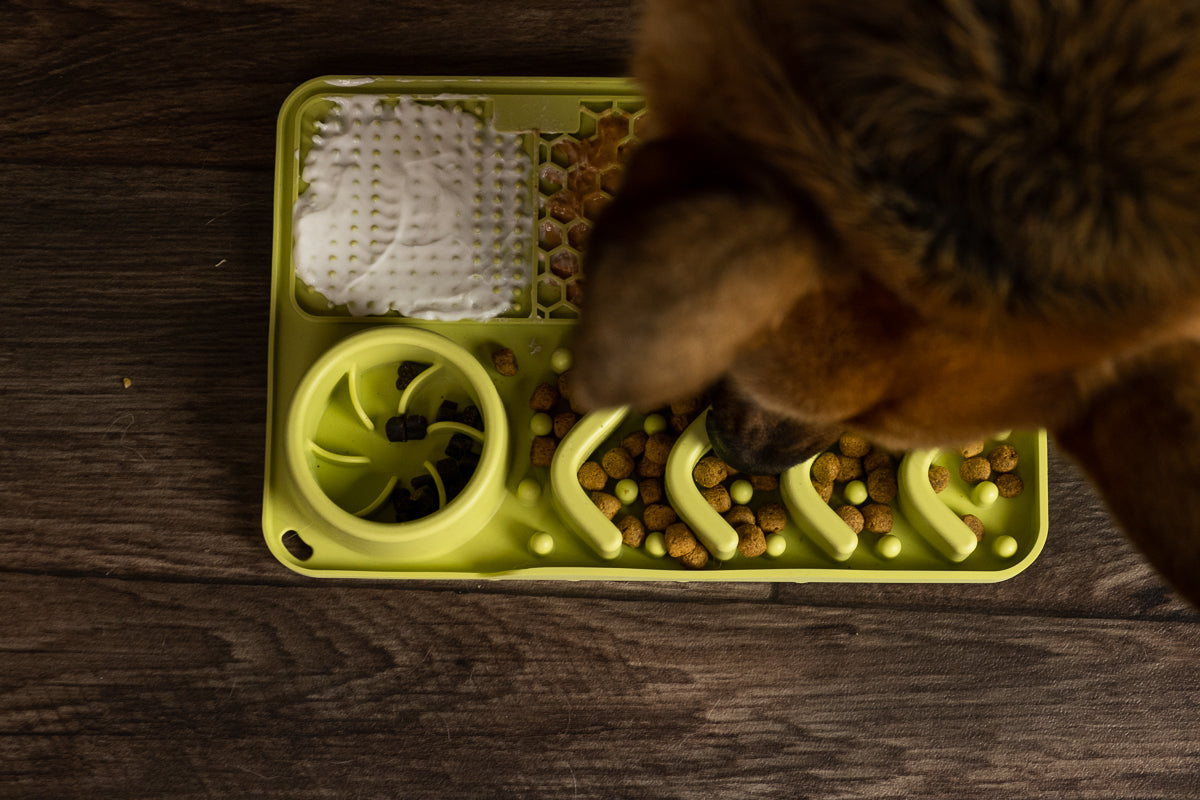 Prevent cognitive decline
As our dogs age it gets harder for them to exercise and they require more mental enrichment.
1. Add Your Dogs Favorite Treats

2. Stick To Floor

3. Destroy Boredom
FAQS
What can I put on the Lively Mat

This is where you can get creative Some examples of treats that can be used with a lick mat include peanut butter, yogurt, canned pumpkin, wet dog or cat food, and soft cheese. It is important to choose treats that are safe and appropriate for your pet's individual dietary needs
How do I clean the Lively Mat

Clean-up is easy! just throw it in the dishwasher or scrub it with soap and water and hang it to dry.
What is the Lively Mat made of?

The Lively mat is made of durable food-grade silicone that is safe for humans and pets.
Will it move around when my dog licks it?

NO! The lively mat has 60 suction cups on the bottom that keep it in place.
What are the dimensions of the Lively Mat

12 x 8 x 1.65 inches; 15.52 Ounces
Lively Mat
The beagle always inhales her food. Now it's like a game. WetFood in both bowls (normal amount and fry food in the other sections. Much slower meals. She likes the challenge.
The Sheltie eats slow anyway but it's fun to watch her work her way thru the mazes.
My pups love this! Easy to clean too!!
Will buy more!
Love this mat. It's large enough to keep my puppy engaged, and has so much potential filling space. I also really love the suction pads, awesome for bath time woes and it's dishwasher safe. My new favorite lick mat for sure. Its literally exactly what I had been looking for for ages.
Love it!
This lick mat is perfect for our pit mix. She has destroyed other ones that don't grip to the floor well. This mat has super a strong grip and rubber so she can't easily destroy it. We use it for most of her meals. Very easy to clean.
Outstanding lick mat
This mat is great - love the different areas and it is really well made. My pups love it!!!